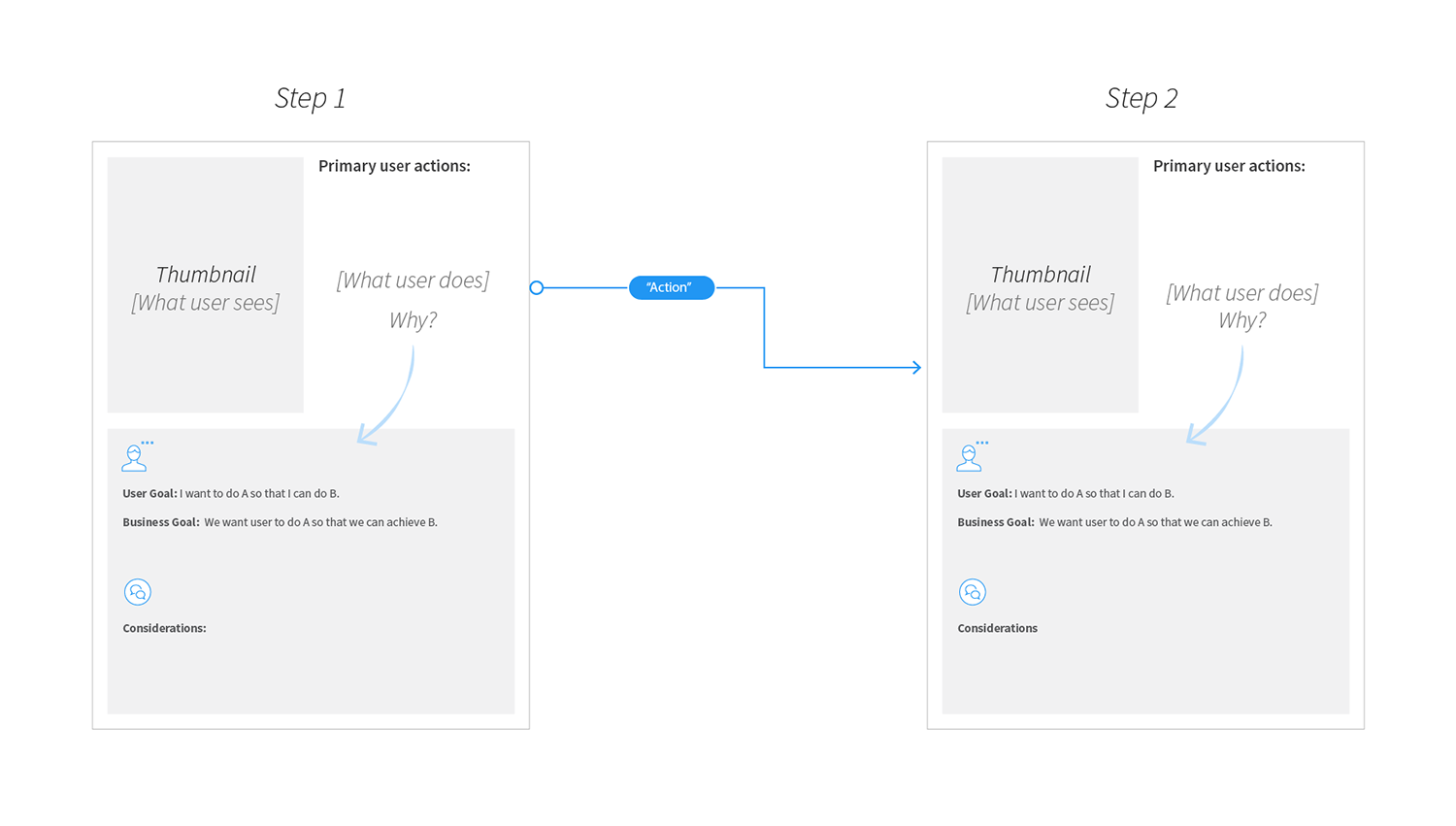 Scenarios, Thumbnails & Userflows
Before wireframing interactions, I create userflows informed by business requirements and user stories. Userflows provide goals and context for various UI states and scenarios.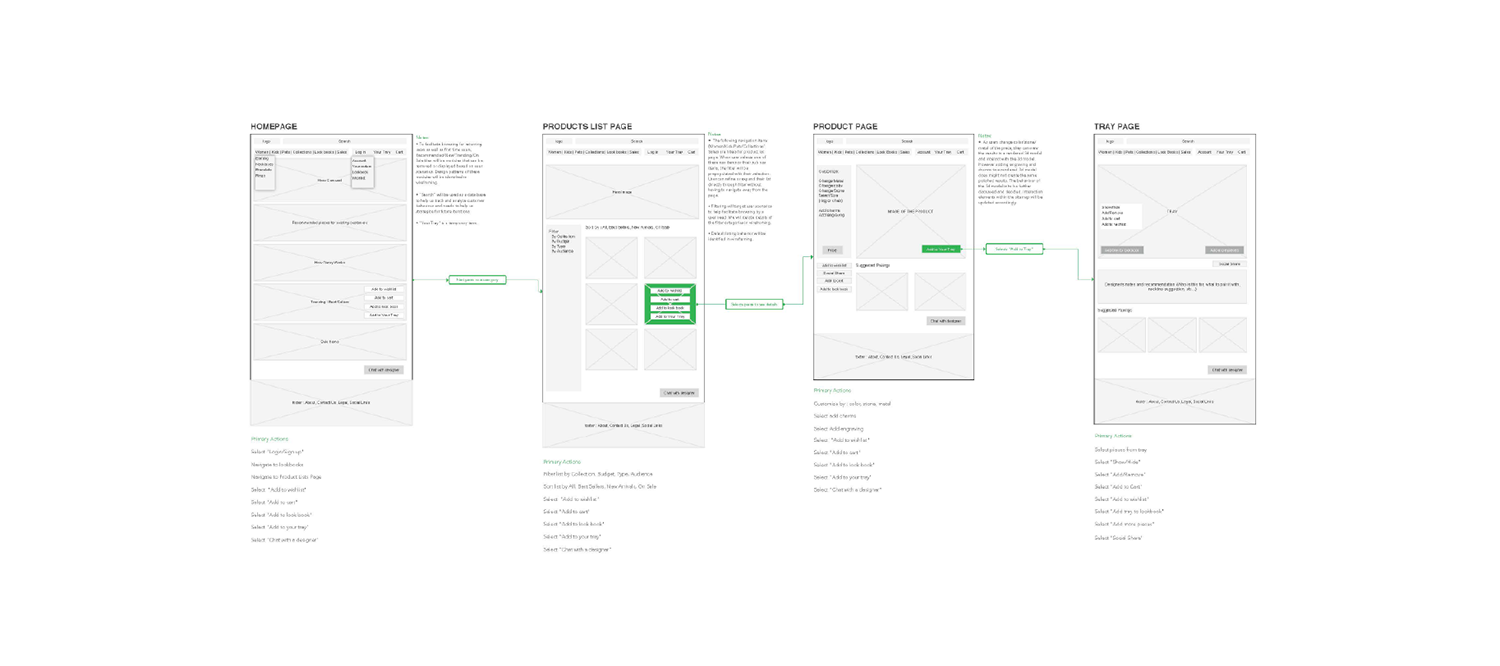 Flows & thumbnails for an e-commerce startup
At Nurun Toronto, I worked with an e-commerce startup to identify user scenarios and flows based on target user segments.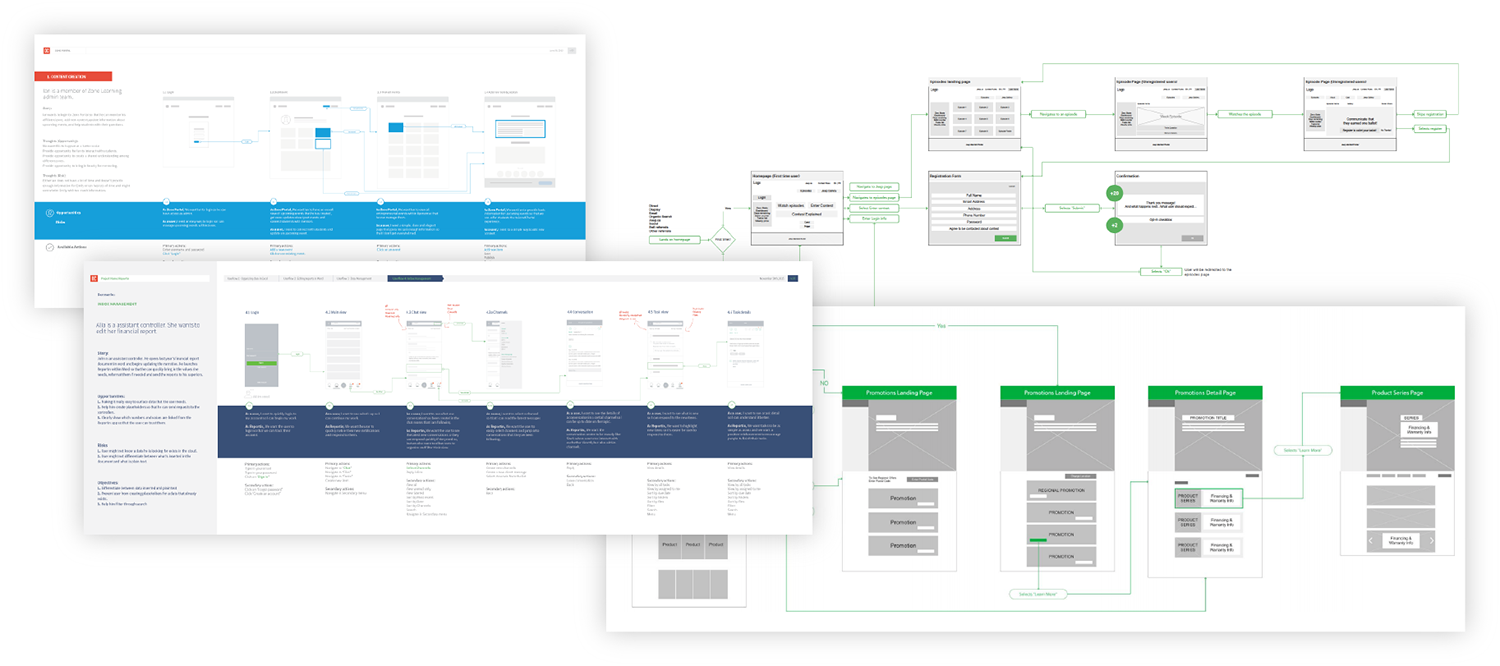 Above are examples of flows I've created for projects with Nurun Publicis and Design Cofounders.
While working at Nurun Publicis, I worked on a number of projects where I was responsible for the interaction design and wireframing of responsive websites and tools. Here is an example of a wireframe for a heavy equipment manufacturer's website.
Interacting with 360° interior shot of a vehicle
Here is an example of a campaign I was responsible for as a UX architect with Nurun for an automotive manufacturer where users can enter a contest to win a vehicle by watching videos and interacting with a 360° interior shot of a vehicle.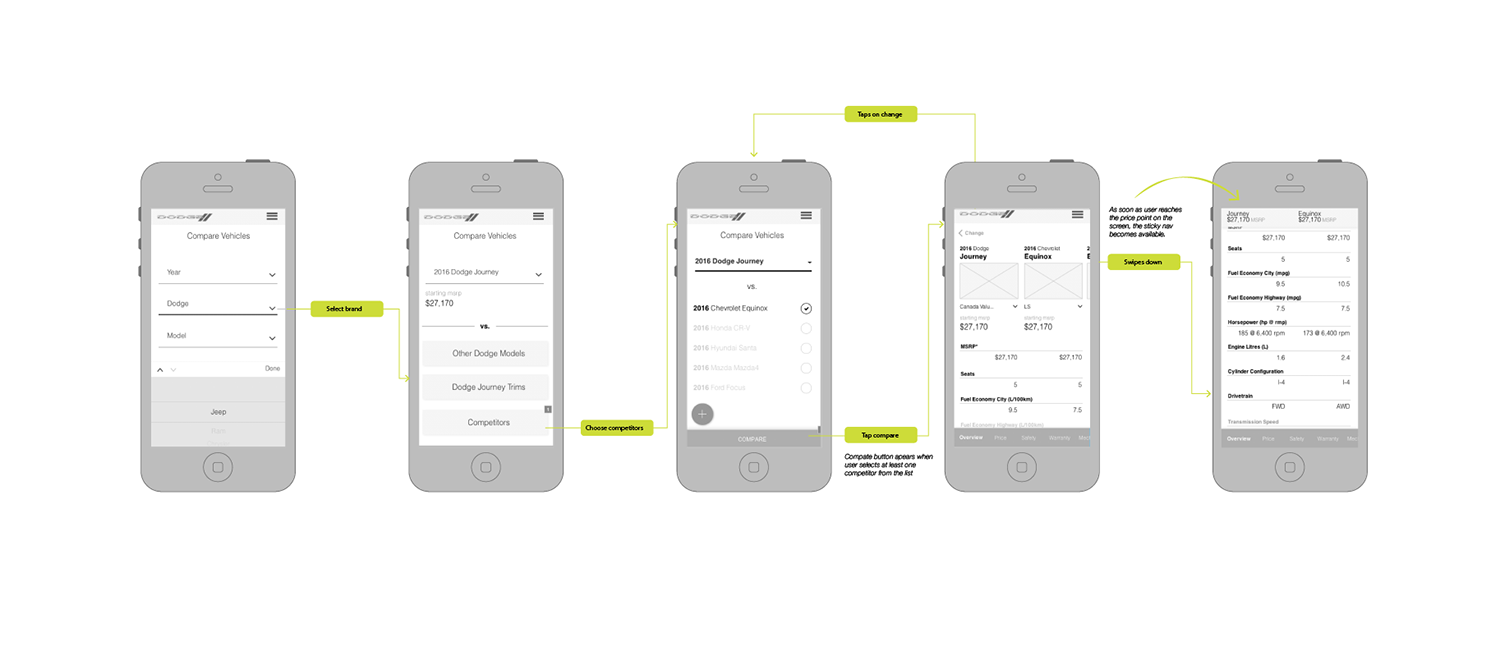 a vehicle compare tool
At Nurun, I also worked on a vehicle compare tool where users are able to select a vehicle of their choice and compare its features with other competitor vehicles as well as any custom vehicle of their own choice.
Ryerson Zone Portal
In August 2015, The DMZ at Ryerson identified a problem: There was no "one-stop shop" for students to learn about entrepreneurship resources at Ryerson. The complexity around navigation and the sheer volume of offerings made programs difficult to compare for students. Design Cofounders was engaged to design a web application that helps students discover entrepreneurial resources within Ryerson university ecosystem based on their individual needs.
As the UX designer on the team, I conducted field studies, user interviews and stakeholder one-on-ones, ecosystem mapping, user flows, wireframes and high fidelity mockups.
An accounting app
Here is an example of another one of my favourite projects that I worked on as a UX designer at DC. We worked with a startup to help them redesign a beta version of their app that needed a lot of UX love. I facilitated the client workshops, created flows and wireframes and the high fidelity UI design documents.