I ensure alignment of business requirements with users' needs through UX strategy.

Here is the process I take to create a digital product through UX architecture and design.
Defining the game plan
I facilitate stakeholder workshops, conduct various user research methods, competitive analysis and UX audits to identify a UX differentiator.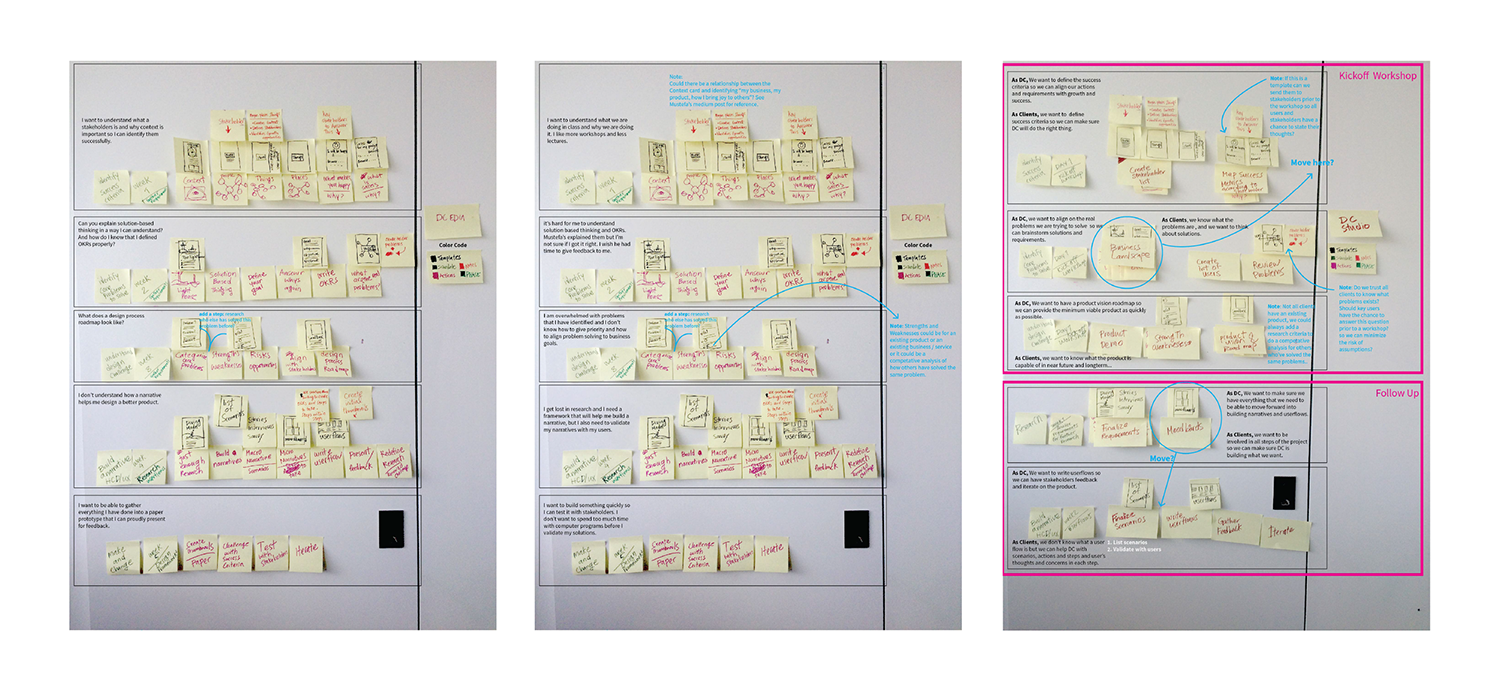 Planning the product
After gathering the qualitative and quantitative information, I create user segments, scenarios, user journeys and flows by facilitating collaborative workshops with clients and internal teams such as analytics, creative, development and SEO and we collectively align on the product plan.